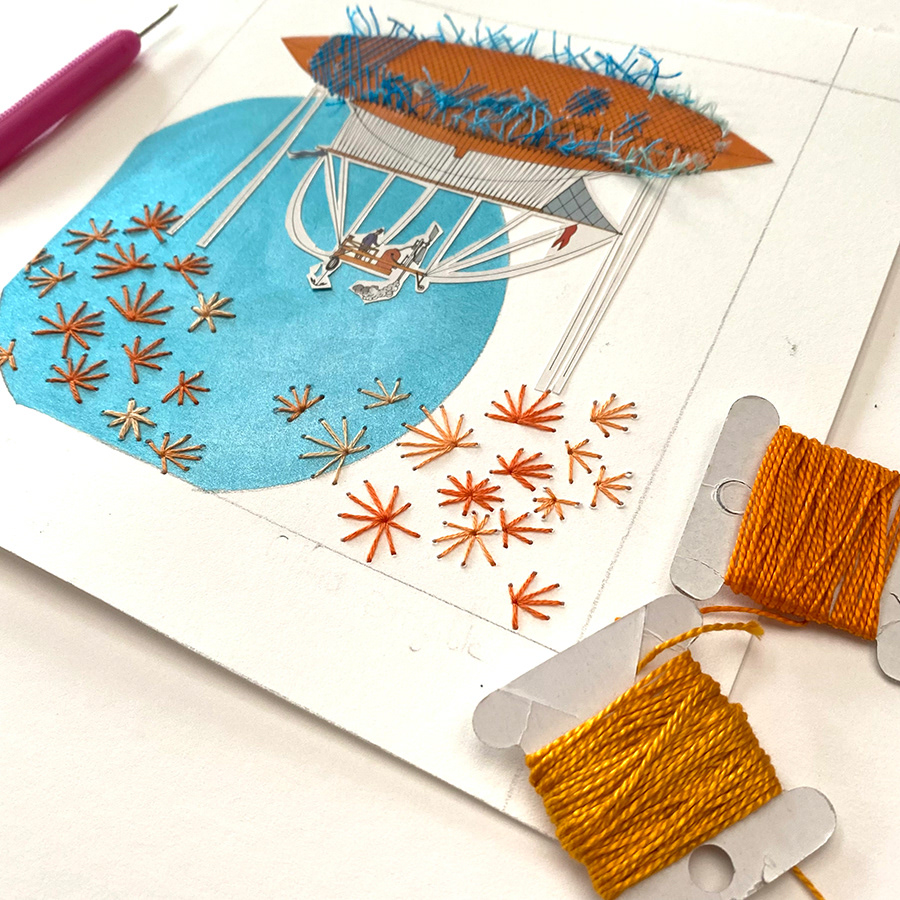 P.M. Neist is a contemporary embroiderer based in Houston, Texas. 
Rooted in the handmade traditions of her French heritage, Neist's work redefines embroidery through the use of vintage objects, textiles, and images. 
Combining text, digital collage, drawing, and embroidery Neist produces works that are universal in their emotion and deeply intimate in their craftsmanship.  
 For Neist, thread weaves the fabric of a vibrant life that she shares through her art and craftsmanship.