Penelope: skilled weaver, smart woman, badass greek hero.  Uses threads to carve a space for herself in a tough ever-changing world.  My kind of gal
My Penelopes have things to say.  They are fierce,  They invent themselves and dress the part.  They are anti-beige, to the core.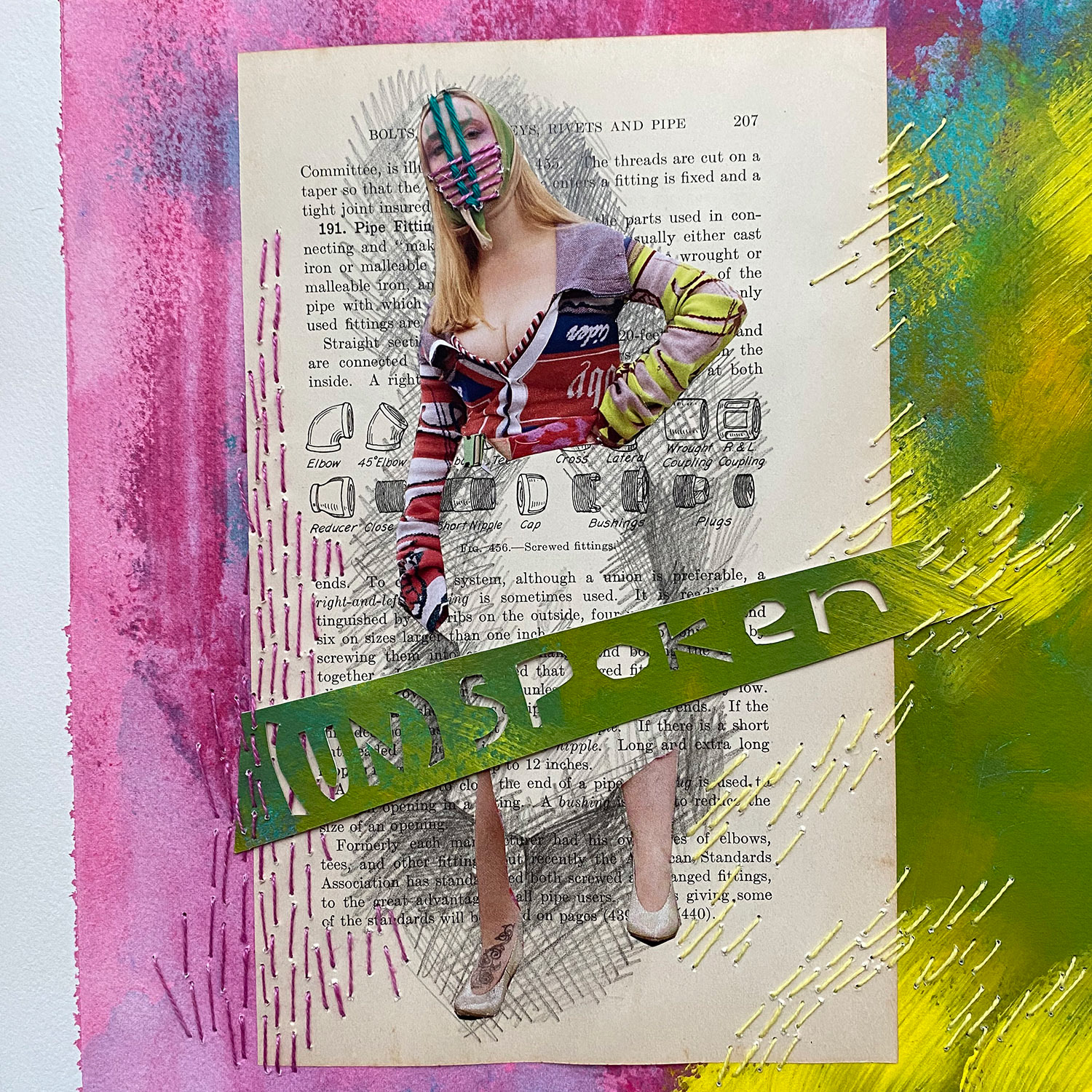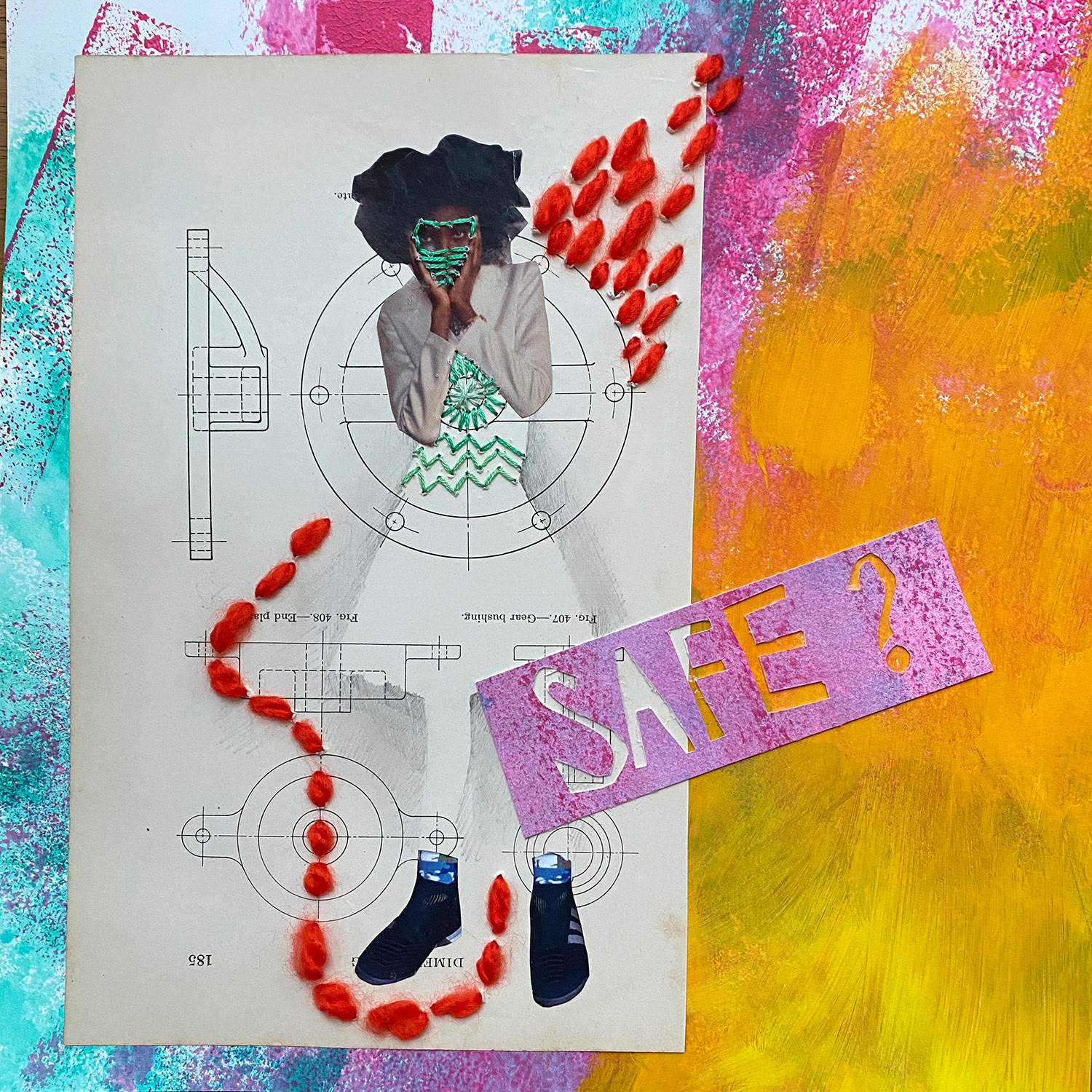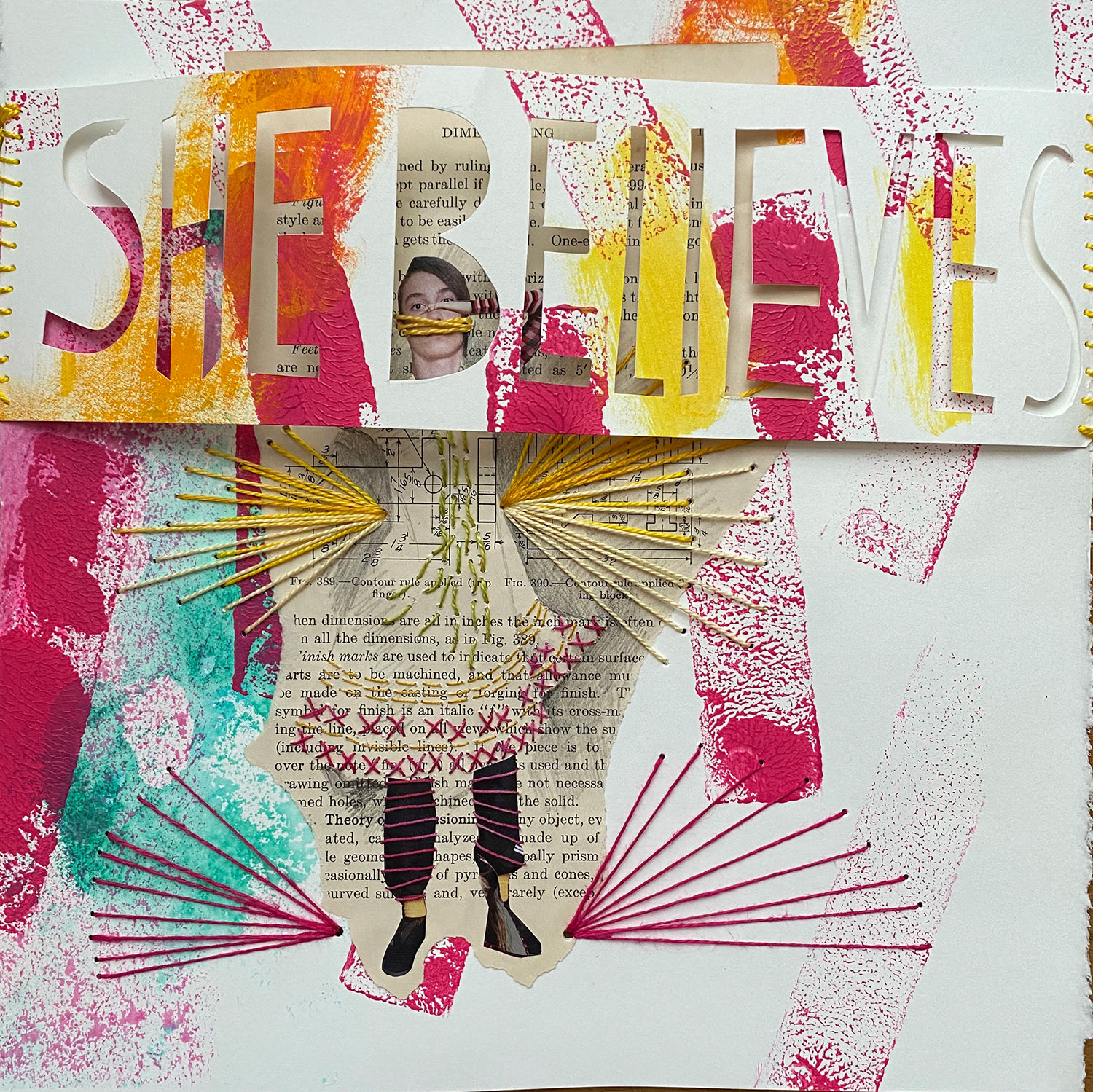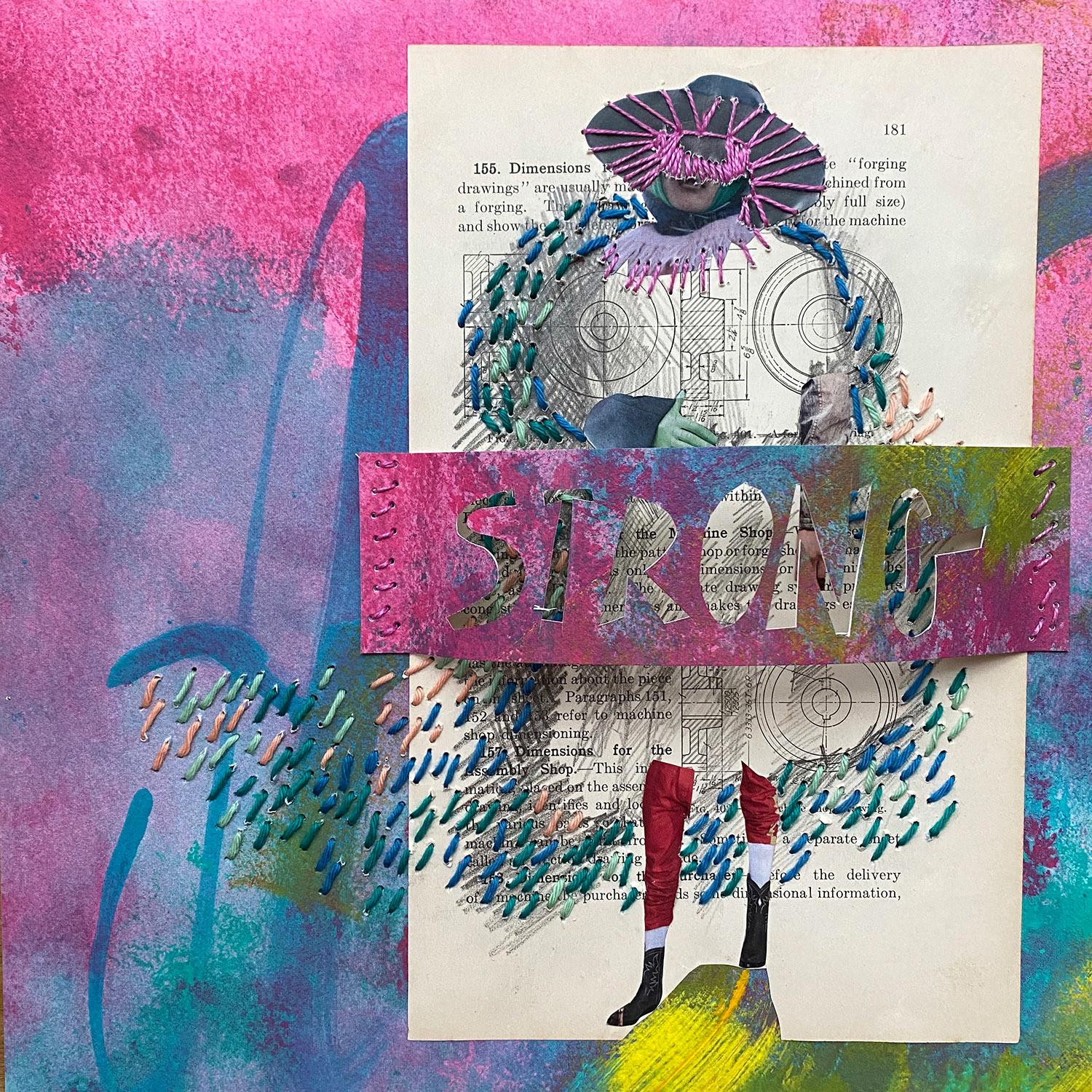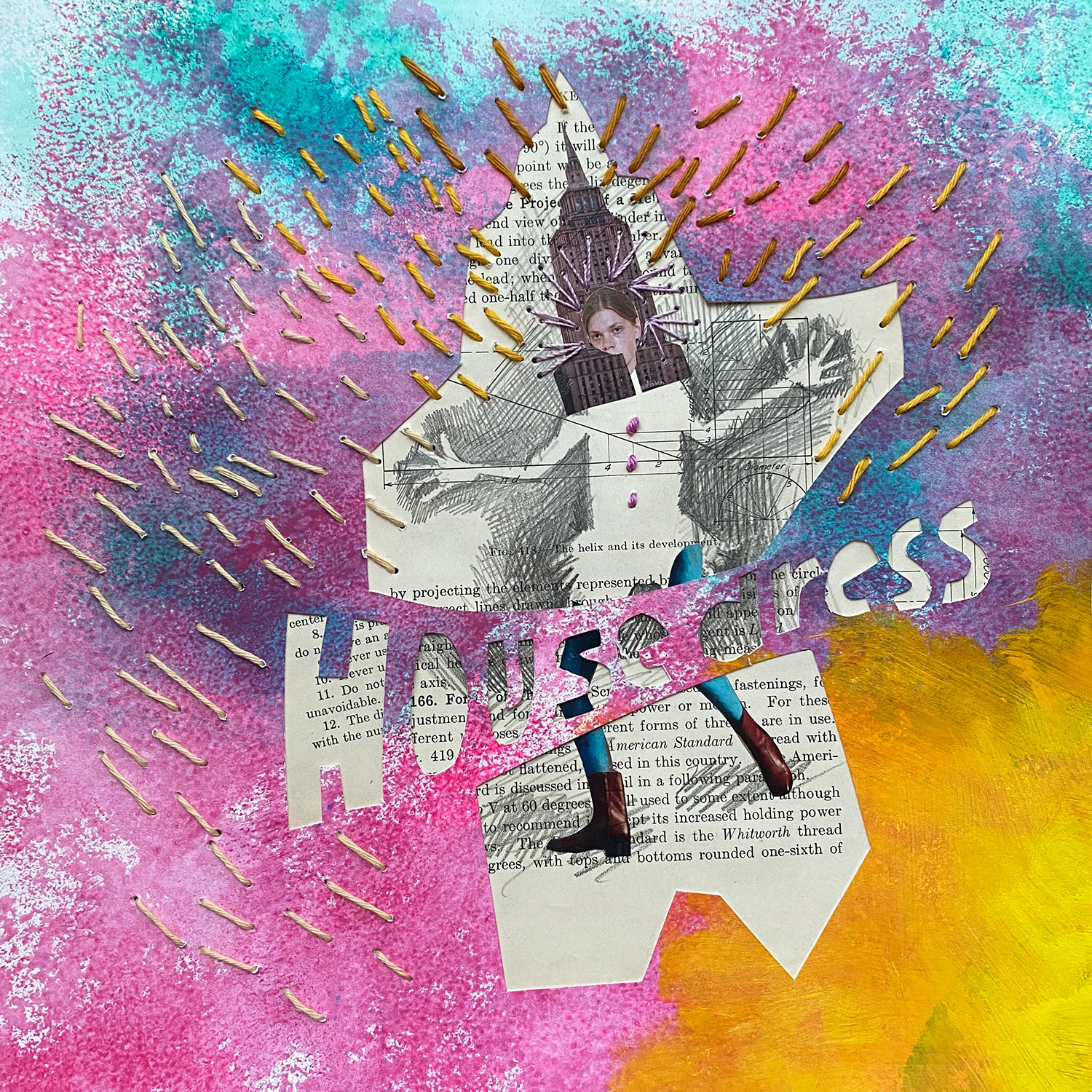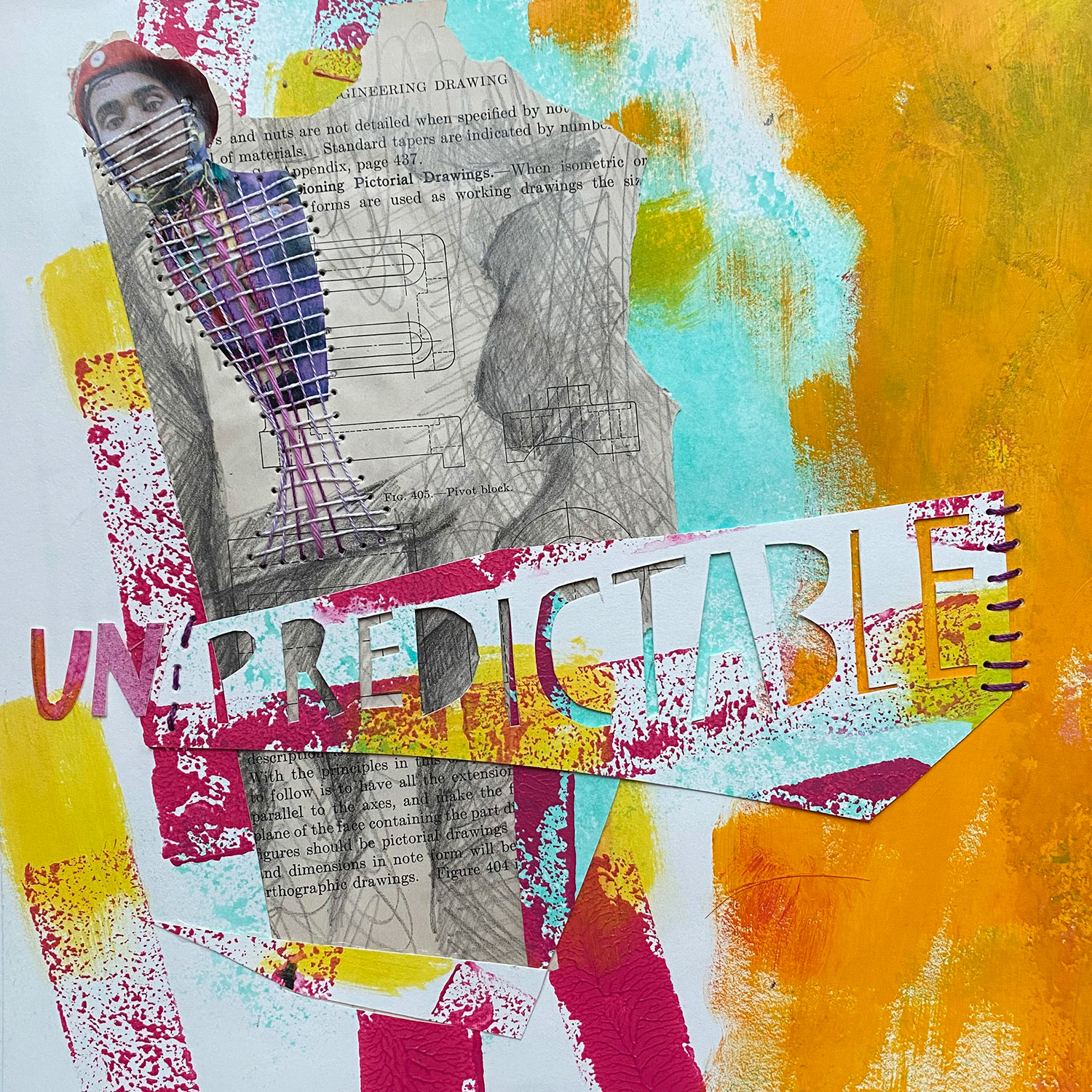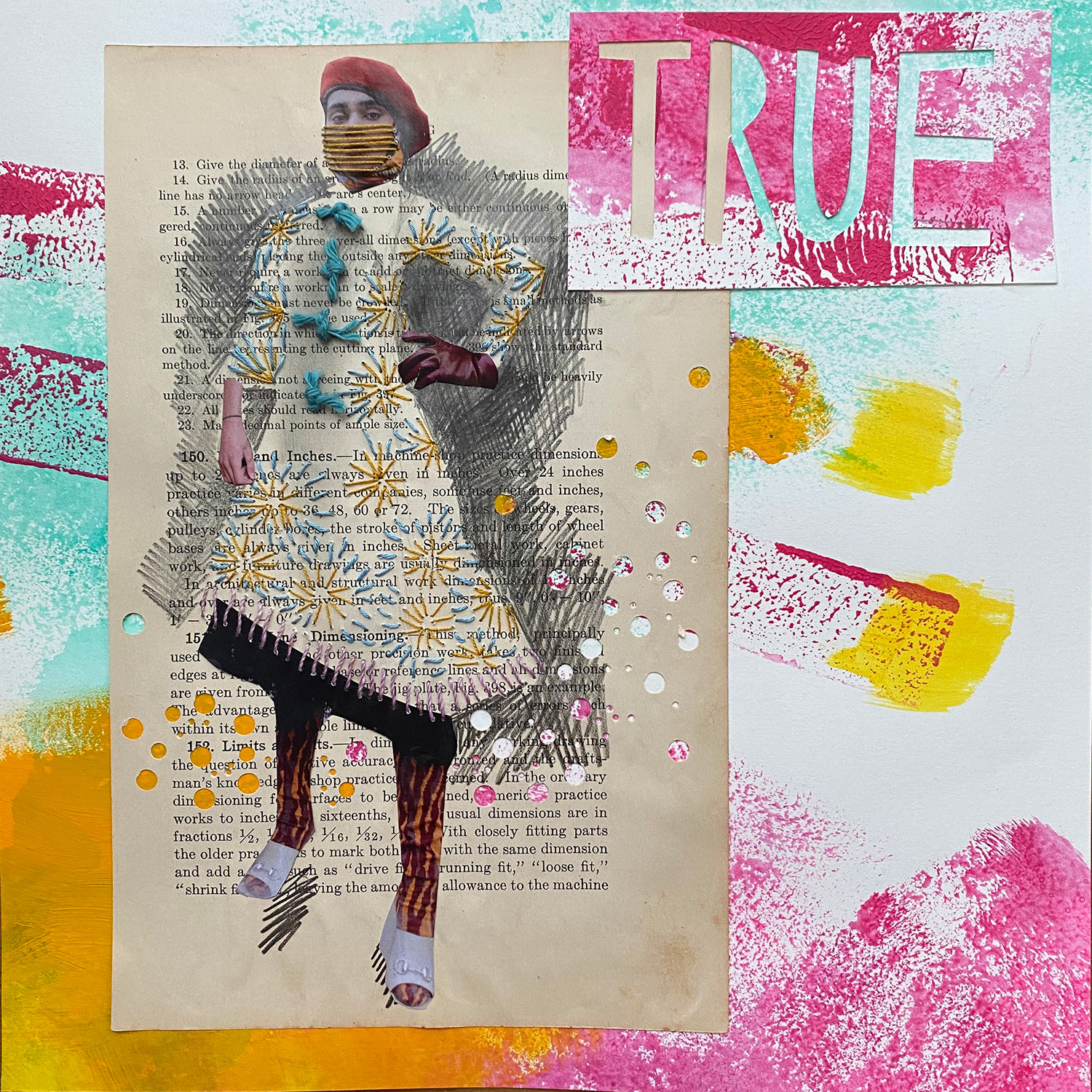 Embroidered cut paper with collage and pencil drawing.  2020.
 10" x 10" each.