I am constantly falling in love with material.  
Three years ago, I found this vintage turquoise tablecloth: pure linen, soft, worn. I can't get enough of that perfect blue.  In the pillow series, I paired it with bits of wool suiting, a piece of bright yellow vintage upholstery and the tiniest scrap of Chanel fabric.  
I like to create big playful forms, then add the details.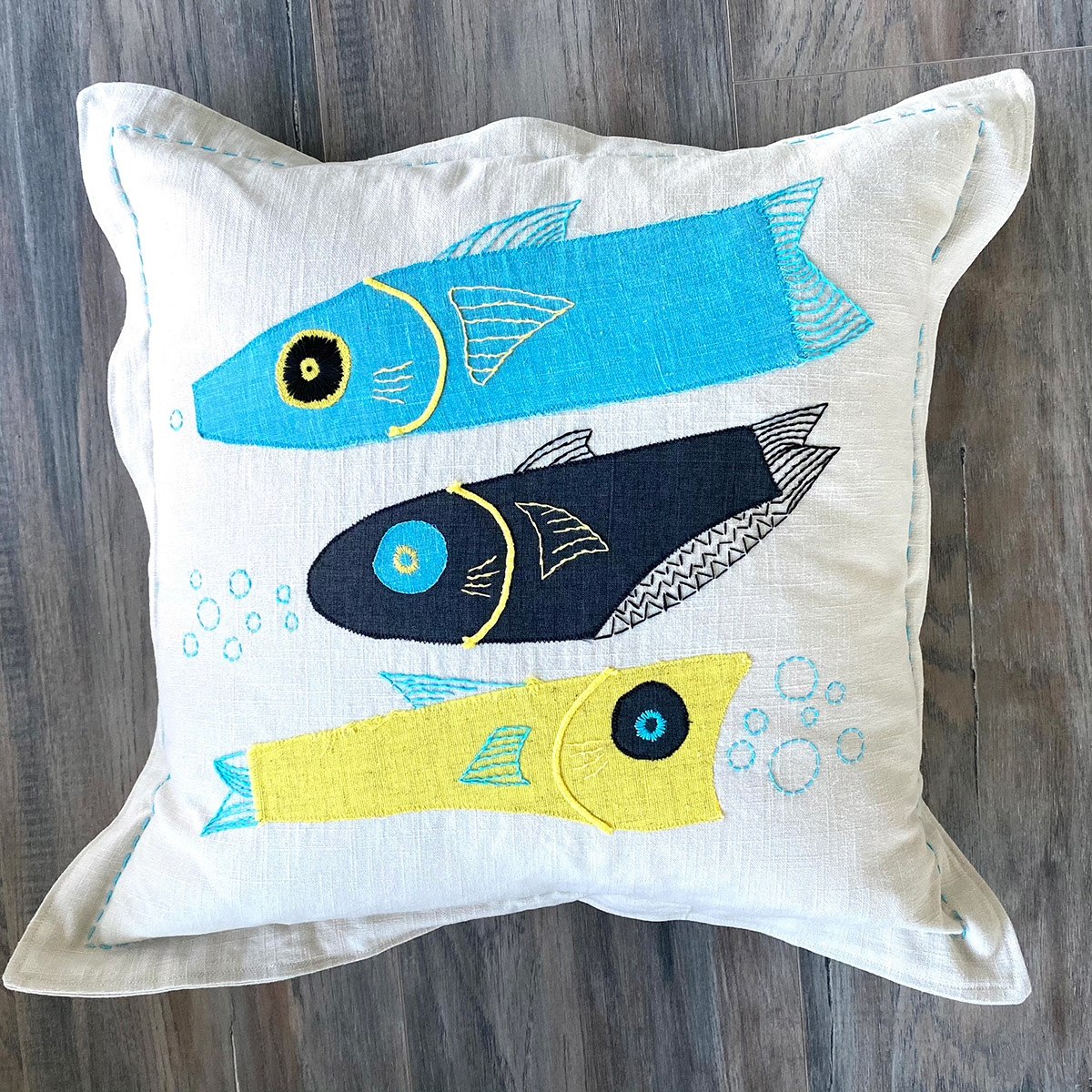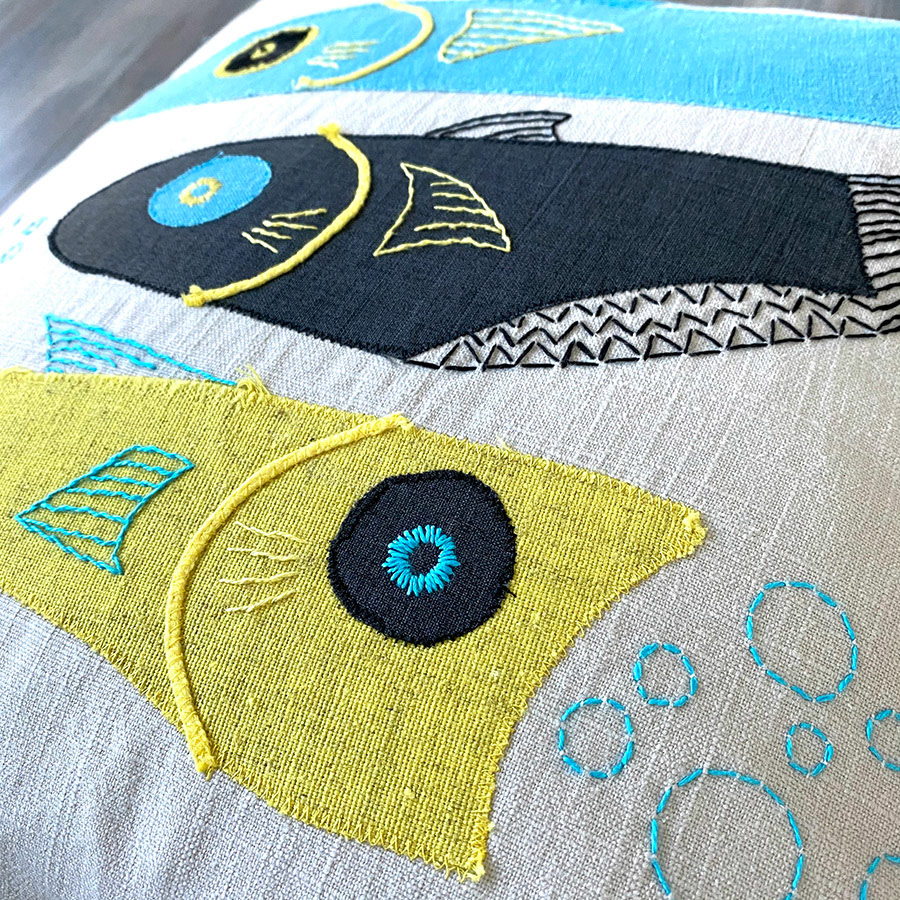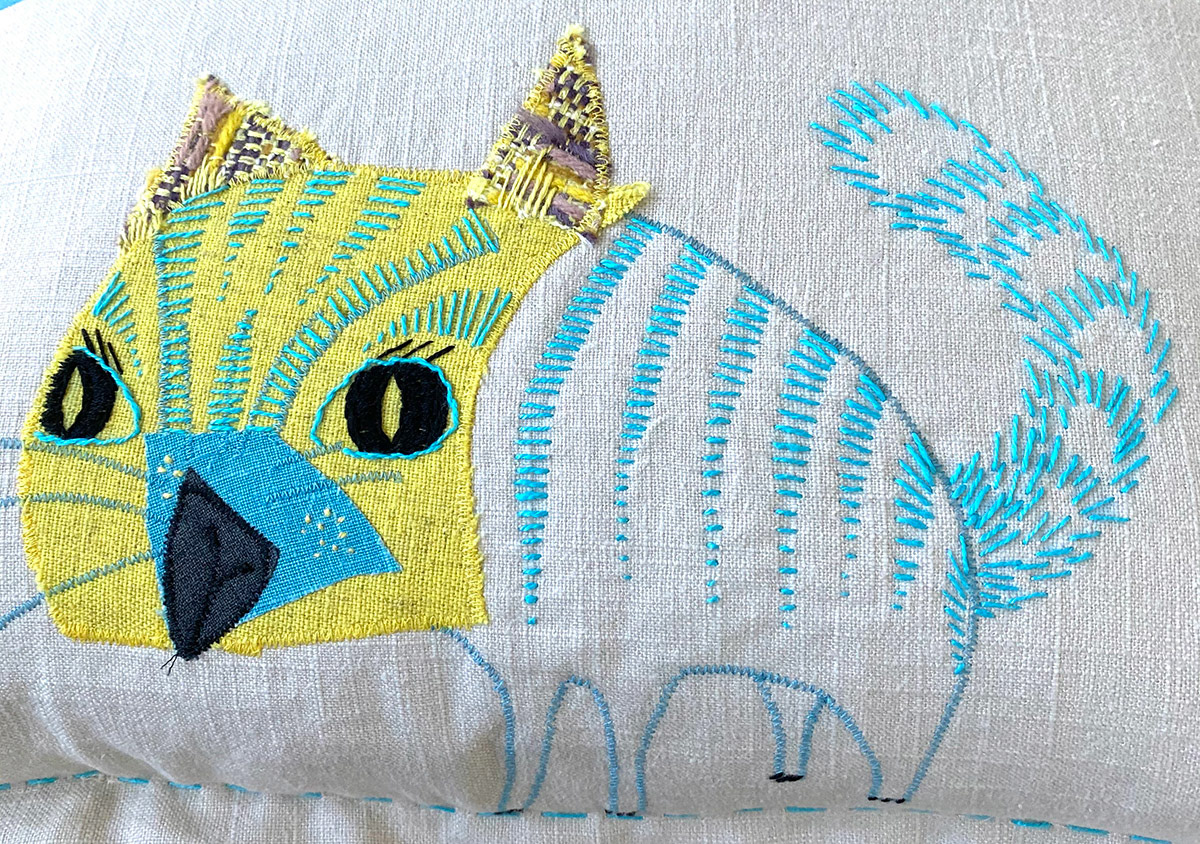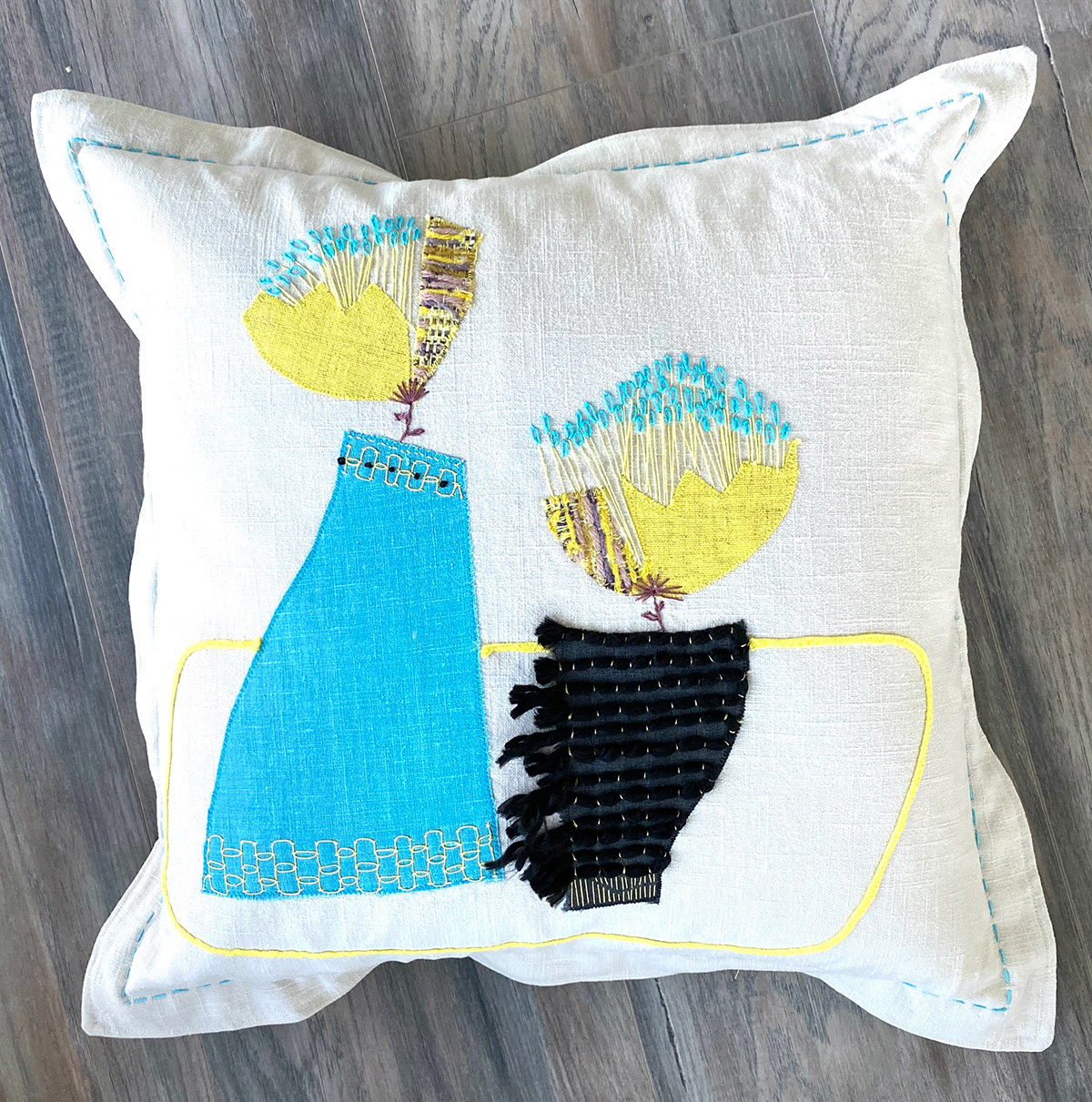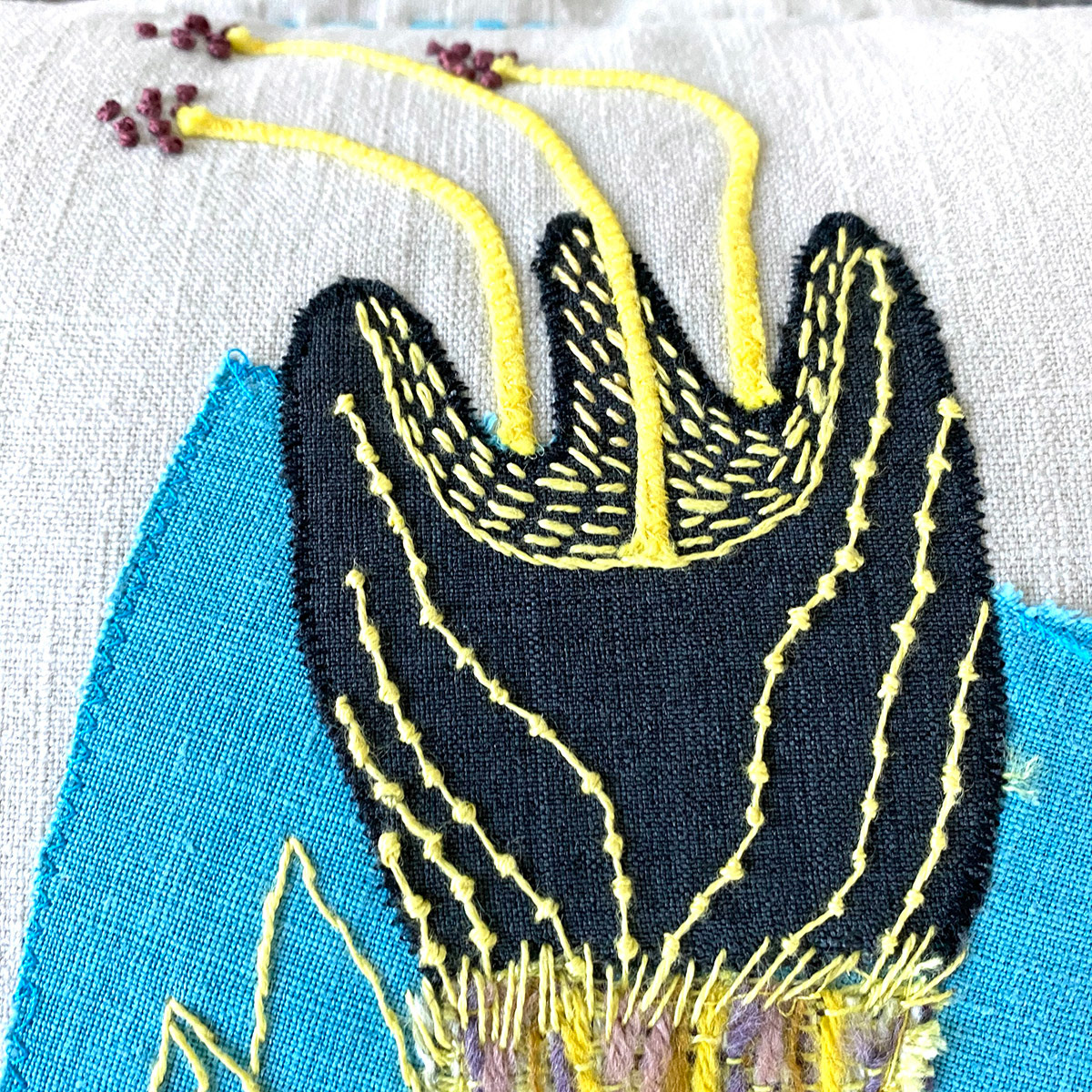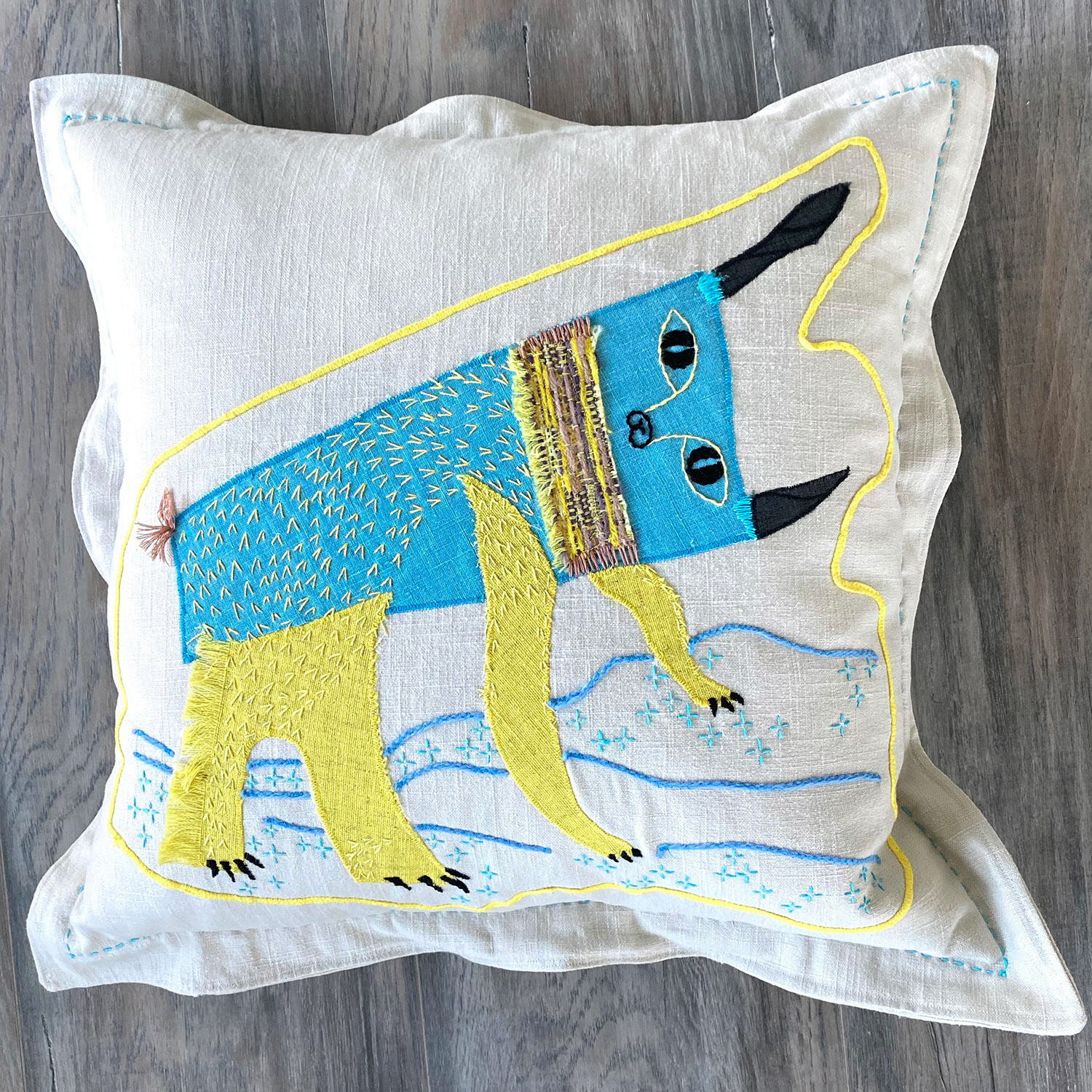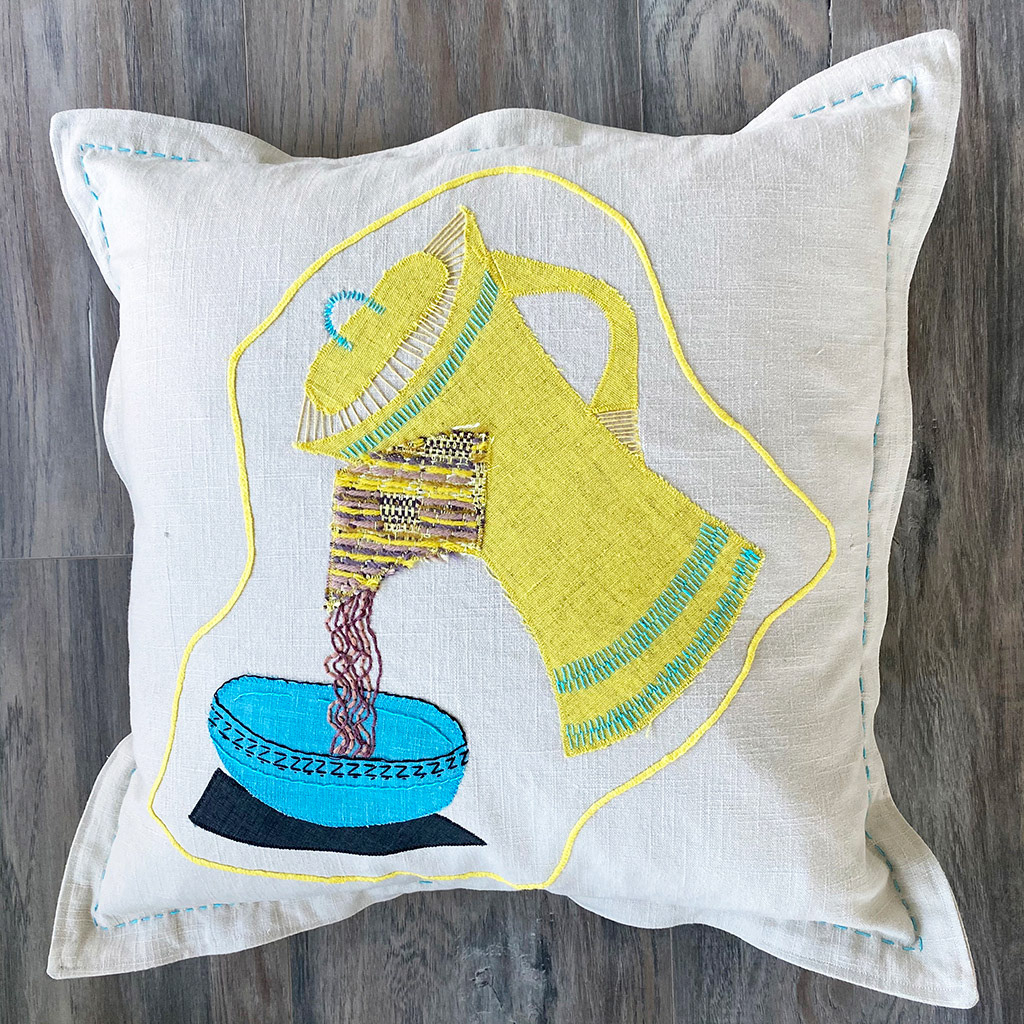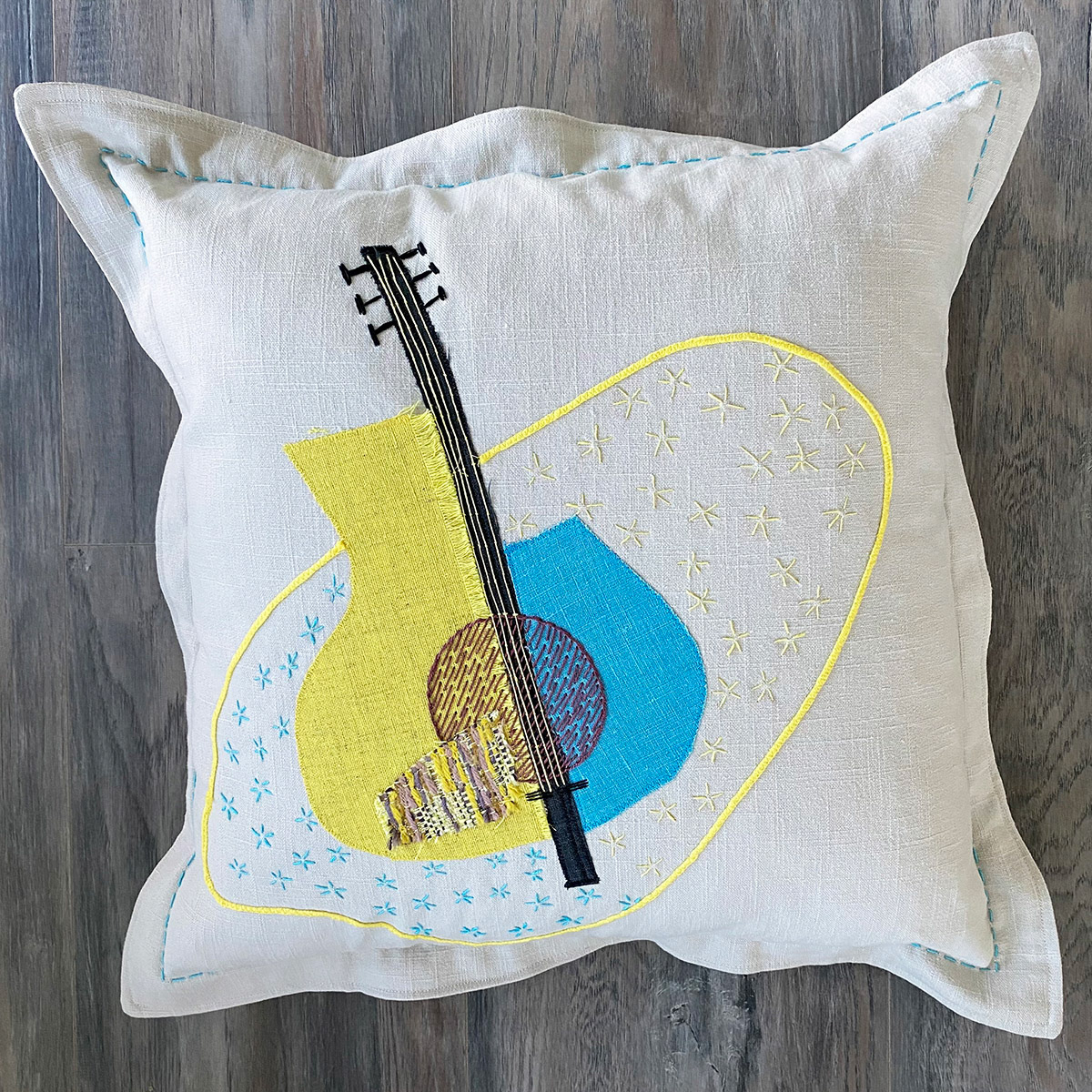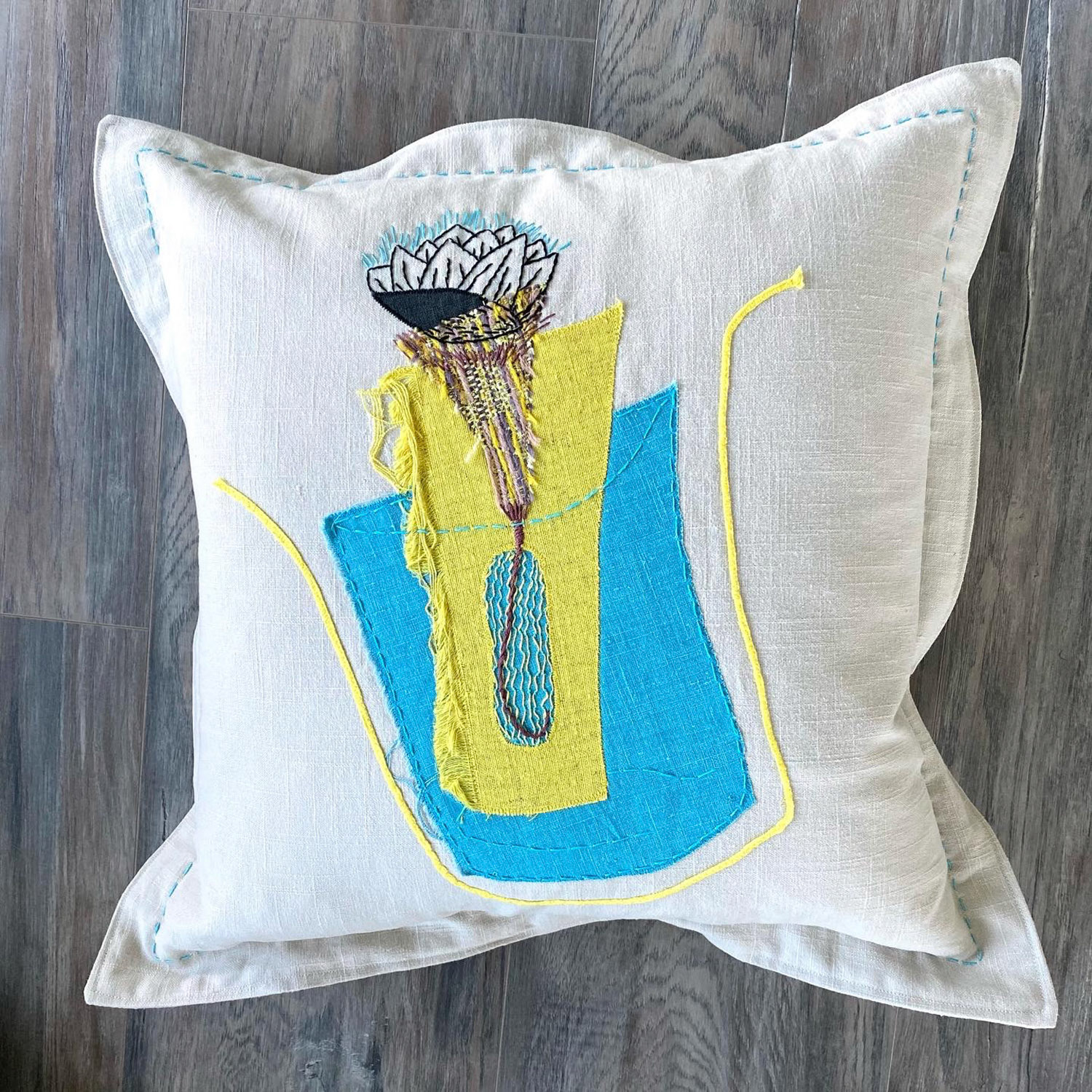 Hand-sewn, hand-embroidered pillows.  2020
21" x 21" each